Sign up for a free trial to access exclusive material with no obligation for 21 days
Get a free trial
PURCHASE THIS PRODUCT
Description
Exempt Organizations Expert is an annual subscription to news, analysis, and commentary on the latest issues affecting nonprofits, with primary source documents including full guidance from the IRS and Treasury.
Details
Daily news and analysis covering the tax implications of law changes and policy shifts for nonprofit organizations
IRS letter rulings and chief counsel advice, as well as news, correspondence, final regulations, information letters, and other documents from the IRS, including full text guidance
Congressional Research Service reports, congressional tax correspondence, and other congressional documents
Status reports on current exempt organization litigation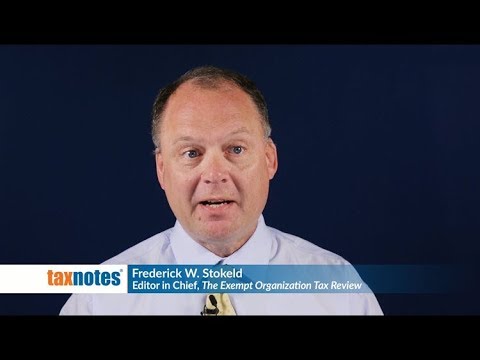 "[Tax Notes...] publications are a unique national resource on the vital topic of the United States tax system."

Tanina Rostain and Milton C. Regan, Jr.

Confidence Games, MIT Press, 2014

"Tax Notes is a must have for every tax professional."

Nick Kokis

Attorney & Principal ,

Kokis & Associates, P.C.
More articles from Exempt Organizations
Available with subscription